Somehow, in the midst of University, 2 jobs and getting ready to move/back in the swing of a routine...
my blog has fallen about 4 days behind.
Here's Monday.
Went to 50% day at the Bellingham, WA Value Village with my best friend Katie and my little sister. Found a black and white gingham shirt (which I've wanted forever), fabric anddddd a royal blue blazer... all for under $9.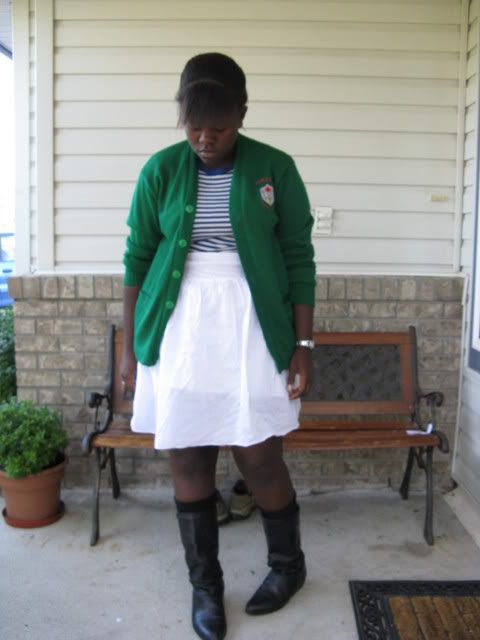 Say hello to my new $4 slouchy boots! They'll be on here a LOT as the weather gets colder.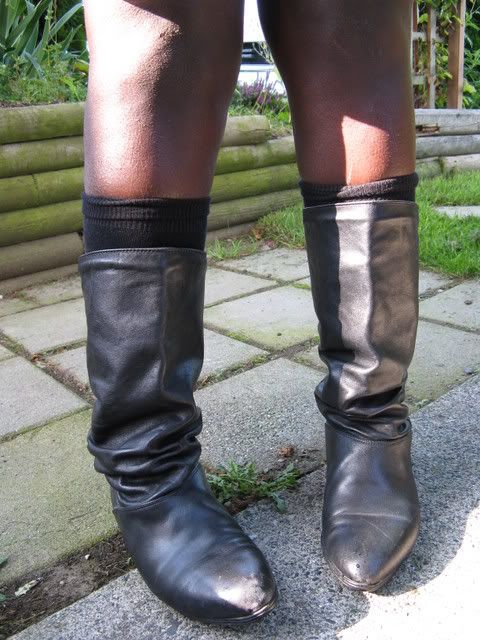 Outfit Sweater: Value Village, Tee: Work, Skirt: Thrifted,
Socks: The Bay, Boots: Thrifted
Anddd Tuesday.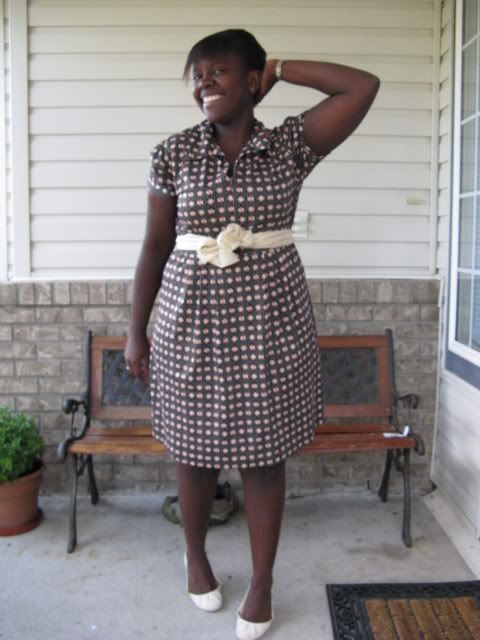 Went to Canadian 50% off day at Value Village. Got more fabric
(a vibrant purple woolish fabric, which I think I'll make a vest out of), a seersucker dress that I need to shorten and a cute little kerchiefy scarf thingy. $5.50 for everything! =D




Outfit Dress: Value Village, Scarf: Thrifted, Shoes: Gap