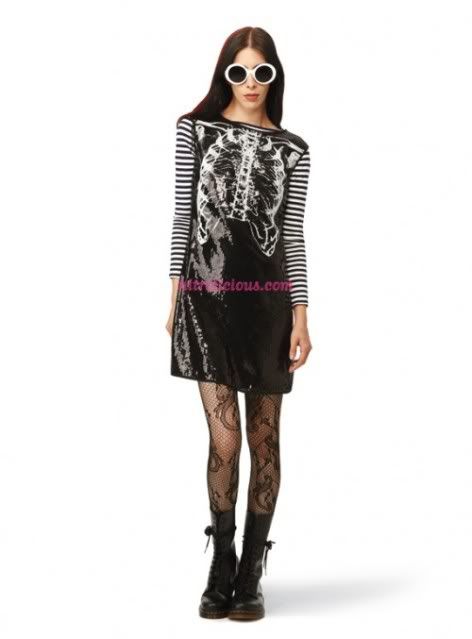 Rodarte for
TARGET
!
This is going to be one for the ages, check out the link...After numerous lackluster collaborations (
Anna Sui
, anyone?), Rodarte's line looks like a keeper.
The tulle overlay dress! The tights! The sheer yellow cardigan! Seriously, everything looks amazing, and if the quality is up there too, I don't doubt I'll own several of the peices.
I hope I can get my hands on this sequined ribcage dress, thus fufilling my recent need for sequins.
Said sequin lust has yet to be satisfied, it's sad really.
pic:
nitrolicious