Many photos coming your way.
I've had this blazer since my Oregon trip in the summer, but I didn't really get a chance to wear it (more like I didn't have the right outfit).
I finally found the perfect studded(ish) belt thrifting with Adam on friday!
And also, say hello to my new sheer tights. I finally have some!
I may be the last blogger on earth to get them, but I do!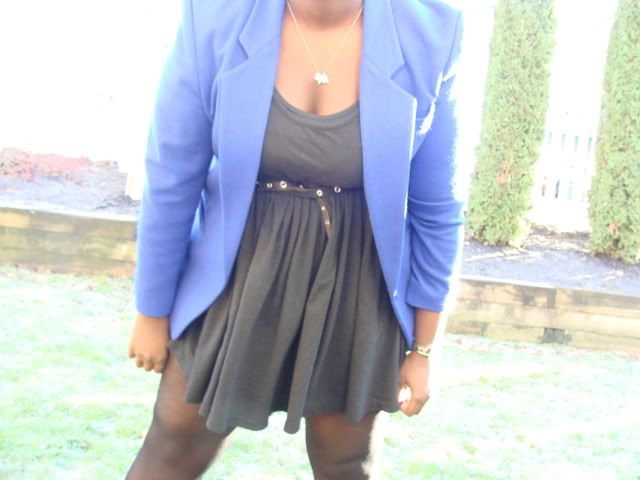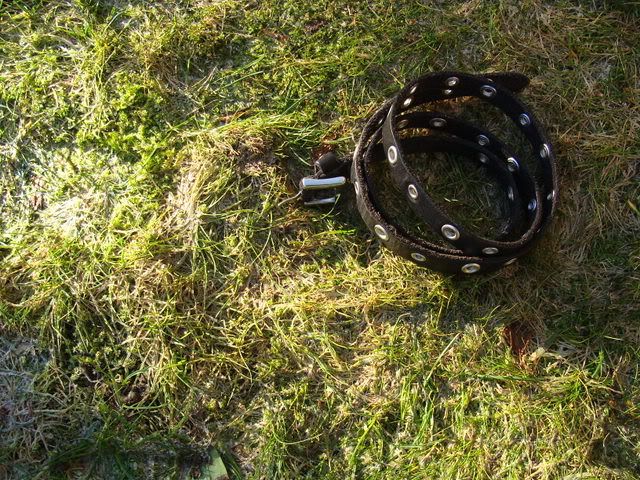 Thrifted blazer, belt, boots. La Vie En Rose dress.
Sears tights. Ardene's flower headband. H&M necklace.
P.S. I found some fierce floral platfroms, be prepared for chicness!